Looking for a little Halloween fun around the corner from your new EYA townhouse? Look no further. The neighborhoods around Chancellor's Row, Old Town Commons, and Capitol Quarter all have community events starting today -- most of which are within walking distance!
Chancellor's Row
What: Catholic University's Halloween on Campus. Expect candy, games, face painting and more.
Where: Marist Lawn
When: Tonight, Wed, Oct 26. 5-7pm
Check out this post from Brookland Avenue community blog for other events.
Old Town Commons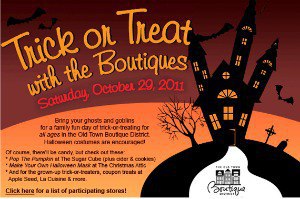 What: Trick or Treat with the Boutiques. Shops will be handing out free treats, and potentially a few family-friendly tricks.
Where: the stores in Old Town's Boutique District
When: Saturday, Oct 29. During stores' open hours
Click for a complete list of participating shops and special Halloween discounts/deals.
Capitol Quarter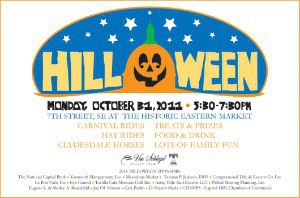 What: Eastern Market's Hilloween. Trick or treating, food & drink, music, hayrides, face painting, pumpkin carving and more!
Where: 7th Street, between C and D, SE
When: Monday, Oct 31. 5:30-7:30pm
Find more information on adults-only and even pet-focused events at The Hill is Home blog.